Growth
75+ startup-directories to promote your startup
The chances are, you will have heard of TechCrunch or Product Hunt. These are just two of over 70 websites, platforms and communities where startups are listed, compared and rated. Incredible opportunities for raising awareness of a startup and doing your own research.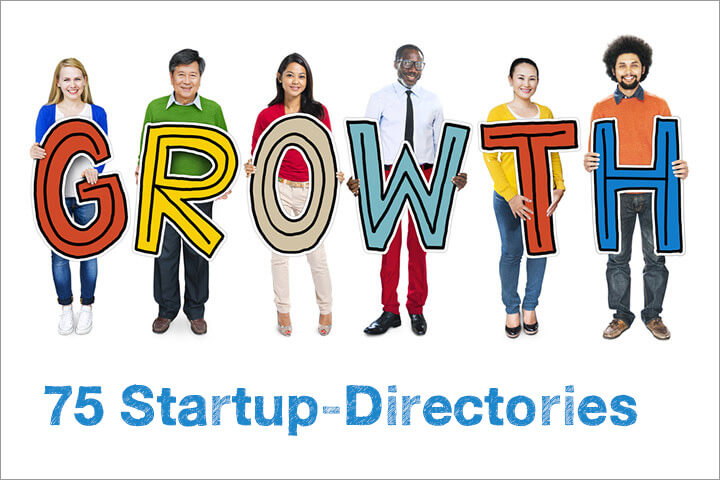 Almost everyone will have stumbled across one website or the other on which startups are continually introduced and discussed.
I remember all too well how impressed I was with Alternative.to when I was looking for software for a particular purpose, and how quickly the fascination of Product Hunt got me hooked after I discovered it.
Those directories are able to bring massive traffic, especially to startups, who try to be known better on an international level.
But HOW MANY of these services, where startups are presented, voted up, rated and commented on are existing has only recently been brought to light on a public Wunderlist – which, by the way, itself is a great content marketing instrument – if such a list provides real value to others and is heavily shared – by Aaron Hanson, founder of Startuplister.
After finding the list, writing this article was only a few steps away: Checking the list of startup websites to see whether they are up-to-date and to add to them, creating a Twitter-Liste and conducting an interview with Aaron Hanson.
Aaron, you are the founder and CEO of startuplister.com. What do you offer for startups?
Startuplister is a simple startup marketing service for early or established startups.
We manually submit startup profiles to around 40 websites to help startups build more traffic to their website, get more feedback, and acquire customers.
I started the company in August 2014 after experiencing firsthand the pains of trying to market my own previous startup.
I came across so many great outlets where I knew my startup should be listed, but as a busy founder, I just did not have the bandwidth to do it.
This is why I started Startuplister, to help save other busy founders from the mundane but important tasks of startup marketing.
Why is it so important and relevant for startups to be listed on startup-platforms?
Getting listed on these directories has a number of benefits, but the main thing we hear from our customers is that they've had increased page rank and SERP placement, as well as a nice increase in traffic to their site from a relevant audience.
One thing we also do is provide a drip campaign of social media messages for each startup to help raise awareness of the newly launched or established startup.
Furthermore, there are several directories that we submit to that will also write blog posts and reviews on the startup.
We've also started writing our own startup reviews.
Are there risks for startups if they get listed in such directories?
One question we get from customers is, if there are any negative effects from directory submission.
Most of the directories that can hurt your SEO are the ones that do not have a peer review process and are not relevant to your company. This is why we hand select each directory for their relevance to startups and their editorial process.
Also, each directory we submit to must provide dofollow links so that all of our startups are getting high quality backlinks to their website.
deutsche-startups.de e.g. is an excellent example of the type of directory we would submit to: They have a great editorial process, the content is up-to-date and relevant, and they provide high quality backlinks for startups.
Also, it's important to note that getting listed on these directories is not a silver bullet for your startup marketing efforts, but it can play a very important role in helping bolster all of your efforts with startup marketing.
When is the right time for a startup to go public on those platforms?
We recommend that startups have a product that is out of beta, and that users can sign up for and use.
While we've certainly worked with beta startups, I've found that the best results in terms of getting accepted on each of the directories are when the company has a working product.
Our submission process typically takes 1-2 days once you've completed your startup profile.
After that, the process of getting approved from each directory can really vary depending on their own editorial process.
I've noticed that some review/accept right away, while others can take a bit longer.
So, I'd recommend starting a Startuplister campaign the week of your launch to time it properly and maximize the exposure.
Do you have other tips for startups belonging to startup lists?
Once you've submitted your startup with us, it's really important to stay on top of monitoring each site, as some require a few additional steps to make sure you're getting the most out of the submissions.
I'd also recommend submitting your startup personally to a few of the niche startup communities.
We submit to Product Hunt for startups, but we intentionally do not submit to communities like Hacker News or Reddit as those require a bit more of a personal touch that is best coming from the startup founder themselves. – That being said, I highly recommend submitting your startup for feedback on both communities.
One other thing that's really important for startups is to make sure they have an active Twitter account when they submit to Startuplister so that they can capitalize on the social media mentions that we provide. In the past, that has been a significant driver for traffic for our startups.
Lastly, and I mentioned this earlier, but it's important that startup founders utilize Startuplister in tandem with other marketing efforts.
I think we provide a valuable service for startup founders, and the results speak for themselves, but I think it's also important for startups to be focusing on many channels to help acquire customers and grow their startup.
These startup websites are also an excellent research tool
Listing your startup on these websites can give you a considerable publicity boost.
But they also offer enormous benefits in other ways and to other target audiences:
On most websites, users – i.e. readers or community members – can actively participate in the discussion. This is a tried-and-tested way to virtually meet others with similar interests and to earn oneself expert status by making constructive contributions to the discussion
If you need tools, apps or informative reading material (some websites even publish ebooks) for your own use, you will definitely be in luck with these websites. And you can quickly get a feel for what information you can find where by taking the time to familiarise yourself with the various offerings.
The websites are a fantastic research tool: for journalists who research startups and for startups that want to conduct market research on competitors or within their market segment. In particular, sites such as Alternative.to or topic-specific collections in some of the communities make this kind of research much easier. The good thing is that you often get really thorough user feedback on the startups while you're at it.
Twitter list with the accounts of all startup listing websites
And another benefit: the operators of startup listing websites are generally quite social media savvy. Almost each and every one of their tweets is worth reading and they provide a huge amount of readable, informative material for startups.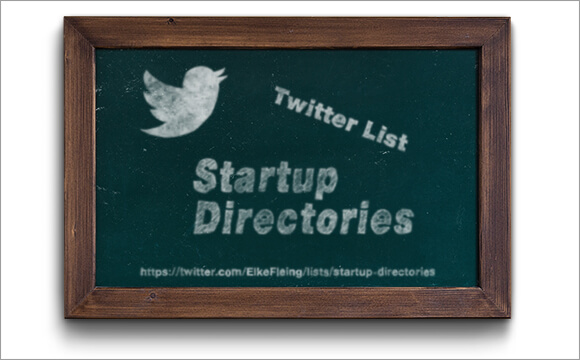 To give our esteemed deutsche-startups.de readers the all-inclusive happiness package, we've made not only a list of all the linked websites but a Twitterlist too:
If you know of any other startup-listing websites, write them in the comments and I will put them on the Twitter list.
75+ Startup Directories
All directories can be submitted by Startuplister.com are marked.
---
Twitter: @AlternativeTo
Submission by Startuplister.com possible
"AlternativeTo is a new approach to finding good software. Tell us what application you want to replace and we give you great alternatives, based on user recommendations. " AlternativeTo is made by @olaj & @raawmarkus
---
Twitter: @AngelList
"Badass platform for startups and investors —started by the dudes who doVenture Hacks."
---
Twitter: @AppAppeal
Finding Business Apps Made Easy! AppAppeal offers quality business app reviews and comparisons so you can discover the best web apps for your business needs. 2015, Feb.: reviews of 3.577 web apps in 181 categories.
---
Twitter: @apps400com
"Apps400.com is the blog focusing on Web Application Reviews, iPhone / iPad / iOS App Reviews, Android App Reviews, Facebook App Reviews and presenting helpful resources for app developers and marketers."
---
Twitter: @UsefulWebApps
Discover useful web apps. Feel free to add your web apps to AppUseful. Last tweet in July 2014, no indicators to find, if directory itself is up to date.
---
Twitter: @appvita
Submission by Startuplister.com possible
"Founded by @daveonkels, AppVita serves a singular purpose to highlight fantastic webapps in a no-nonsense format, ripe for the masses." Last Tweet in February 2013, last post in directory: November 2014
---
Twitter: @techendo
"This is a place to share either your betas or betas of services you find interesting. Any new site is welcome. You can get feedback, hold conversations, and meet other people to share with."
---
Twitter: @BetaKit
"Covering Canadian startups and tech innovation. Built by the team behind Sprouter.com, BetaKit draws upon an established community of over 80.000 emerging technology founders who are building the next big thing."
---
Twitter: @BetaList
"Get early access to over 100 new internet startups each month. Tweets by @marckohlbrugge (MK) and @RPISH (RP) Previously featured before they made it big: @pinterest @mailbox @ifttt @fab."
---
Twitter: @breakpointio
Submission by Startuplister.com possible
"Breakpoint is a way to get feedback on your side projects and startups. Improve early." – Last tweet in April 2013, no indicators to find, if directory itself is up to date.
---
Twitter: @Capterra
Submission by Startuplister.com possible
Already exists for 14 years . "The Smart Way to Find Business Software. We believe software makes the world a better place. That's why we love helping businesses find the right software so they can get back to what matters."
---
Twitter: @FreshConsulting
"Surf through thousands of web apps in the cloud then compare, filter, rank and discuss alternatives. Powered by Fresh Consulting." – No own twitter-account.
---
Twitter: @coolstartupbro
Submission by Startuplister.com possible
"Home of the newest and coolest startup videos, updated daily." – It's not about startups themselves but about their videos. Take it as a great inspiration-resource.
---
Twitter: @aboutStartups
Submission by Startuplister.com possible
Blog about startups and more, own submission possible.
---
Twitter: @crunchbase
"CrunchBase is the world's most comprehensive dataset of startup activity and it's accessible to everyone."
---
Twitter: @Dazeinfo
Submission by Startuplister.com possible
"One of the leading tech blog on mobile, social media and technology vendors."
---
Twitter: @DStartups
Several times a day news, backgrounds and market-segment-reviews on the startup-scene in the D-A-CH-region. Plus know-how, tools and valuable tips for founders and entrepreneurs by own editors and other important influencers.
---
Twitter: @discover_cloud
"Discover, compare, and buy the best in business software.
Just B2B."
---
Twitter: @earlistco
Submission by Startuplister.com possible
"The best list for Early Adopters. Discover cool Startups, Products and Frameworks buzzing around the web. "
---
Twitter: @erlibirdapp
"Where Great New Products Are Born. Our campaigns empower product owners to reach a global community of early adopters. Validate your product, beta test, get feedback, and improve."
---
Twitter: @FastCompany
"Fast Company … has an editorial focus on innovation in technology, ethonomics (ethical economics), leadership, and design. Written for, by, and about the most progressive business leaders."
---
Twitter: @feedmyapp20
Submission by Startuplister.com possible
web and mobile apps reviewed.
---
Twitter: @G2Crowd
"24.000+ Business Software Reviews. Compare the best business software with G2 Crowd's industry-leading review platform. That's because all of the data involved is sourced from end-user reviews and social media sites."
---
Twitter: @GadgetHuntClub
"Product Hunt for physical products. Find the world's coolest gadgets." Infact the only startup directory I found, focusing on Hardware. And event his one just launched end of January 2015. Strange…
---
Twitter: @GetApp
"GetApp Marketplace is the largest and fastest growing independent marketplace for Software as a Service."
---
Twitter: @go_pitch
"Listen to startups pitch in 35 seconds. Record a 35 second audio elevator pitch describing your startup. Get feedback, make connections, and discover awesome startups in the most human way possible!"
---
Twitter: @HackerNewsYCBot
"Anything that good hackers would find interesting. That includes more than hacking and startups. If you had to reduce it to a sentence, the answer might be: anything that gratifies one's intellectual curiosity."
---
Twitter: @iamWire
Submission by Startuplister.com possible
Blog about business, technology and culture. "iamWire is a leading source of use-formation on digital business, technology and culture. This technology media venture is dedicated to serving professional masses with relevant content and tools to define a new business-to-professionals (B2P) knowledge experience."
---
Twitter: @ideasquares
Submission by Startuplister.com possible
"IdeaSquares is a virtual, global space for business ideas. Whether your business idea is at the very beginning, in beta, or is ready for investment and high growth."
---
Twitter: @Inc42
Submission by Startuplister.com possible
"The latest scoops from the world of tech and startups in India."
---
Twitter: @i_startups
Submission by Startuplister.com possible
"Discover and promote the latest internet startups." – Last tweet and post in directory in December 2014.
---
Twitter: @justgonelive
"Discover Exciting New Websites and Apps" – Last tweet in November 2014, last post in June 2014, but you can submit your startup on your own.
---
Twitter: @kickoffboost
Submission by Startuplister.com possible
"Explore thousands of just launched products and apps." – Last tweet in December 2014.
---
Twitter: @killerstartups
"Something is clear: entrepreneurs want to hit it big with 'the next big thing' and investors want to finance it. KillerStartups.com aims to help them both by reviewing up-and-coming internet startups right on the spot, right at their birth." Killerstartups is now part of Startups.co.
---
Twitter: @Launch_List
Submission by Startuplister.com possible
"LaunchList is a free resource for startups looking to tell the world about their new products." Listing plus additional services like providing to 6 press releases in their ticker for free.
---
Twitter: @LaunchingNext
Submission by Startuplister.com possible
"Home to more than 5,000 new startups, startup ideas and great business ideas. We showcase startups to our thousands of readers. If you have a startup, we want to hear about it!"
---
Twitter: @launchrock
"Set up a Launching Soon page in minutes. Collect interest increase sharing and build your audience." Part of the startup.co platform.
---
Twitter: @lifehackorg
Submission by Startuplister.com possible
"Lifehack is your source for tips to help improve all aspects of your life. We are widely recognized as one of the premier productivity and lifestyle blogs on the web. This site is dedicated to lifehacks, which is a phrase that describes any advice, resource, tip or trick that will help you get things done more efficiently and effectively.
Publishing articles on Lifehack.org will expose you to our targeted audience and ensures your articles will be publicized globally. We only accept articles from regular guest contributors."
---
Twitter: @maqtoobtools
Submission by Startuplister.com possible
"We help inspiring entrepreneurs discover business tools they need."
---
Twitter: @mashape
Submission by Startuplister.com possible
Explore The Largest API Directory In The Galaxy. Next Generation API Platform. ps: the ape is called Jason.
---
Twitter: @mevvysupport
Submission by Startuplister.com possible
"Find free apps, software and tools for Android, iPhone, iPad, Blackberry, Mac and Windows. Making the world a better place for apps, users and developers. App recommendations for users – APIs for developers!"
---
Twitter: @Moblized
Submission by Startuplister.com possible
Find apps that are perfect for your business. We help you grow your small business by matching you with the best tools and service providers for your specific needs.
---
Twitter: @NewbornStartups
Submission by Startuplister.com possible
"Meet the latest startups from around the world, made by people who risk their money, time and sanity to create something wonderful. By @TristanBacon."
---
Twitter: @On_the_tech
Blog. "onthetech.com was created by people that are passionate about technology and providing quality articles."
---
Twitter: @openforbeta
Open for Beta helps you discover and share newly launched websites in beta stage. Part of the Launchabl.es Network. Last tweet was in December 2012 but platform is up to date.
---
Twitter: @ProductHunt
Submission by Startuplister.com possible
"The best new products, every day."
Product Hunt needs no intro. Crunchie-Winner 2014 grew immediately to a synonym for startup-platforms in general.
Pro-tip: Increase your chances of being listed and voted up on Product Hunt by offering discounts and other benefits that are exclusive to PH. These offers are instantly recognisable by the gold star next to the product in the list. Simply have a look on the website to get inspired by other people's exclusive Product Hunt offers.
---
Twitter: @produktfang
Product Hunt-Klon mit .de-Domain-Endung (aber ohne Impressum…), dessen Einträge und Kommentare aber noch sehr überschaubar sind – im Gegensatz zum Twitteraccount, wo – wahrscheinlich durch einen Bot – Unmengen von Tweets rausgehauen werden.
Product Hunt-clone with .de-domain (but without legal notice…), with very few entries and comments til now – just in opposite to their Twitter-account, where a bot (?) tweets unbelievable masses.
This is the reason for me taking this Twitter-Account off the startup-directories-twitterlist. Feel free to submit on your own.
---
Twitter: @PSFK
"PSFK provides a new generation of creative minds ideas to live, work and play better. We share over 20 times a day on PSFK.com inspirational projects, people and passions in topics like arts & culture, design, retail and technology."
---
Twitter: @publicityxb2b
Submission by Startuplister.com possible
Directory for B2B-startups. Unfortunately very few activities, completely inactive Twitter-account.
---
Twitter: @randomstartup
Submission by Startuplister.com possible
For every page request Random Startup will take you to a different startup. Refresh the page and you'll discover yet another startup.
---
Twitter: @sideprojectors
Submission by Startuplister.com possible
A market place to sell and buy side projects or find a co-founder.
---
Twitter: @springwise
Submission by Startuplister.com possible
"Springwise scans the globe for smart new business ideas, delivering instant inspiration to entrepreneurial minds. Blog & daily or weekly newsletter." Submission to whole database costs 50 US$ per month, you can read entries of the last 30 days for free.
---
Twitter: @StarterPad
Submission by Startuplister.com possible
"Startup founders helping founders! Community of entrepreneurs, helping one another achieve success. Join for free today! Help for Startups: Select any topic and get free help for your Startup!"
---
Twitter: @starthq
Submission by Startuplister.com possible
"Find the right app for the job. Directory of the App launcher & new tab replacement that lets you search across all your cloud services from one place."
---
Twitter: @startupbeat1
Submission by Startuplister.com possible
"Discover the next big thing. All about the most innovative early-stage startups: featuring Q&As, startup pitches, success stories, and funding news."
---
Twitter: @StartupsEU
"Startup Bird brings you the hottest new business ventures and young entrepreneurs from Europe."
---
Twitter: @StartupBlink
Submission by Startuplister.com possible
Global Map of the Startup Ecosystem. Add your Startup, Coworking, Accelerator in seconds, Broadcast your news, connect to Influencers, browse startup Jobs.
---
Twitter: @startupbuffer
Submission by Startuplister.com possible
A startup-directory (?) with above 35,000 Twitter-followers and more than 5,000 Facebook-Fans. Both social Accounts are absolutely up to date – the website itself shows only a few startups on homepage, all other pages are empty.
---
Twitter: @Startupguysnet
Submission by Startuplister.com possible
"StartupGuys.net is a platform for entrepreneurs aiming to facilitate and promote entrepreneurship through short informative articles, audio and visual learning content."
---
Twitter: @StartupRanking
Submission by Startuplister.com possible
The global – or regional – ranking for startups.
---
Twitter: @startupstash
Brand new! Startup Stash is a curated directory of resources and tools to help you build your startup. Not more than 10 entries per category.
---
Twitter: @StartupTabs
Submission by Startuplister.com possible
"Discover new Startups now! Every tab opens a startup's landing page."
---
Twitter: @StartupToolShop
Discover amazing tools to grow your startup. The largest free curated listing of startup tools.
---
Twitter: @startuplist
"StartupList helps startups get early adopter users. Sign in with Twitter, add your startup, and socially engage with your early adopter friends. @thinker"
---
Twitter: @Startupsfm
"We love startups. Across the world, over the oceans, wherever they may be. Reach out to us at: yoda@startups.fm Cofounder @dbwrd @sumitdatta"
---
Twitter: @startuptunes
Submission by Startuplister.com possible
Web2.0 Startups Review Blog und -Verzeichnis, "we write on quality web startups having great interface, stunning design and good prospect of success."
---
Twitter: @stompstart
Submission by Startuplister.com possible
"An open platform for startup entrepreneurs to showcase, promote and discover the latest startup gold."
---
Twitter: @techattitude
A blog on Tech Tips, Online Tools and Software, Blogging, Mobile World, Tech News and Social Media by an 'wannabee Technology evangelist'. – Last tweet in May 2014, last blogpost December 2014…
---
Twitter: @TechCrunch
No intro necessary… TechCrunch is THE Resource about tech. "Breaking technology news, analysis, and opinions from TechCrunch. The guide for all things tech."
---
Twitter: @Techfaster
Submission by Startuplister.com possible
"Techfaster is a multi-faceted content and data company, connecting consumers with the latest and emerging trends in technology, apps, gaming, ed-tech, the internet of things, and technology events."
---
Twitter: @startuppitchno1
Submission by Startuplister.com possible
"The Startup Pitch gives Startups the ability to answer some questions about their product and have it turned into a Pitch."
Obviously without a community giving feedback. What a pitty.
---
Twitter: @topalt
Submission by Startuplister.com possible
"Find the best tools, apps, and software for your online business." – Last Tweet in December 2014.
---
Twitter: @TopTenReviews
"Products, Services & Software. We Do the Research So You Don't Have To."
---
Twitter: @VentureBeat
Blog. "We bring you news on what matters in the tech business world."
---
Twitter: @WebMenu
Submission by Startuplister.com possible
"Discover the world's web apps."
---
Twitter: @webdev20
"webdev2.0 was created to showcase interesting web sites and mobile apps."
---
About Aaron Hanson: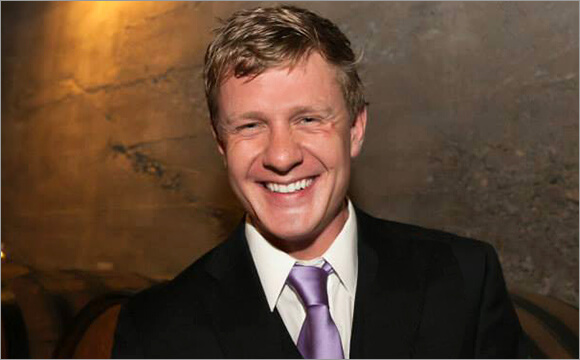 Aaron Hanson is a developer, entrepreneur, and internet marketing nerd. He is the Founder & CEO of Startuplister, a Portland, Oregon, USA based marketing company focused on helping startups grow successful products and acquire more customers.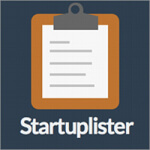 He has worked with companies such as Segment, Marvel, Docsend, & Yesware. He's passionate about building tools to help startup founders save time and grow their business.
Startuplister on Twitter: @startuplister