#Followfriday
Über 30 CTOs, denen Gründer unbedingt folgen sollten
Twitter ist kurz, Twitter ist schnell und es sind etliche spannende Zeitgenossen auf Twitter zu finden - darunter zahlreiche CTOs. Hier einmal über 30 CTOs, die auf Twitter unterwegs sind und denen man unbedingt folgen sollte - in alphabetischer Reihenfolge.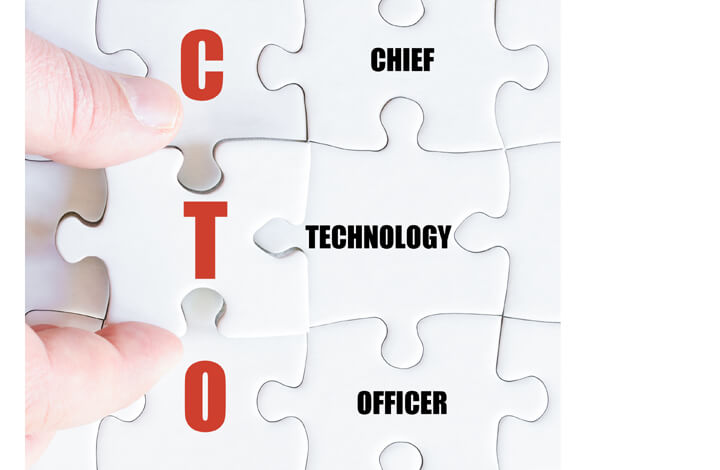 Start-ups, Gründer, Unternehmer und Investoren sollten unbedingt twittern. Warum? Weil viele Multiplikatoren bereits auf Twitter vertreten sind. An dieser Stelle präsentieren wir einmal über 30 CTOs (darunter auch Head bzw. Director of Engineering etc.), die auf Twitter unterwegs sind und denen man unbedingt folgen sollte – in alphabetischer Reihenfolge.
Für den schnellen Einstieg bei Twitter empfehlen wir: "Know How – Quasi alles, was man über Twitter wirklich wissen muss". Zusätzlich am besten noch diesen Artikel ansehen: "Der größte Fehler, den man bei Twitter machen kann".
Weitere folgenswerte Zeitgenossen gibt es hier: "Über 50 VCs, denen Gründer unbedingt folgen sollten" und "50 Journalisten, denen jeder unbedingt folgen sollte". Nun aber weiter zur unserer großen Übersicht über aktive und einflussreiche CTOs sowie Head of Engineering, die sich auf Twitter tummeln. Falls wir jemanden vergessen haben, freuen wir uns über Ergänzungen in den Kommentaren unter diesem Artikel.
Über 30 CTOs, denen Gründer unbedingt folgen sollten
Alexander Barge @barlexander
Entrepreneur and engineer. Bringing together old and new economy at @founderiocom.
Martin Biermann @biermann_io
Engineering Consultant // fmr CTO Rocket Internet, Mobile and Emerging Technology
André Christ @christ_andre
Founder and CTO of @leanix_net: Helps companies to reduce complexity and cost in their IT landscape with the most comfortable SaaS-tool on the market. #entarch
Torsten Curdt @tcurdt
life is all about creating. code and photography. open source kind of guy
Mathias Fiedler @majofi
musterdenker; deineschokoladen; ecommerce; arduino; climbing; slack line; motorbike; human 3.0; berlin; artflakes;MODOMOTO; curated shopping
Mathias Golombek @EXAGolo
CTO @EXASOLAG – world's fastest database for BigData & data warehouse analytics & data-driven businesses | passionate enthusiast, dad of 3, runner, food lover
Peter Grosskopf @peterlih
Chief Development Officer at HitFox Group, Founder (of Zweitag.de),Developer (Ruby/Rails), Creative Mind, Living in Berlin, Big Data, Entrepreneurship
Ersan Guenes @ErsanGuenes
Founder & CTO of @quantitec IntraNav Indoor Localization as a Service. Focus @ Entrepreneurship, Tech, Start-Ups, IoT, Cloud & Digitalization.
Konstantin Haase @konstantinhaase
Based on a true story.
Christian Hardenberg @c_hardenberg
CTO at Rocket Internet
Johannes Huebner @johanneshuebner
CTO at numbrs.com
Kai Jäger @kaijaeger
CTO in Residence at the Microsoft Ventures Accelerator, Berlin
Susanne Kaiser @suksr
Loves programming social intranet solutions, CTO @JustSocialApps
Stefan Kellner @StefanKellner
I'm an Entrepreneur. I'm now doing hellomissioncontrol.com . Formerly allyapp.com , 7Moments, Nokia, Plazes
Michael Krenz @michaelkrenz
CTO @ Wimdu
Christian Lang @christiantlang
Leading Client Engineering at @Wunderlist for @Microsoft
Stefano Langenbacher @StefanoL
CTO at Home24 AG, the biggest online Home & Living retailer in Europe.
Daan Loening @daan_kinderfee
Marketplaces guy. Co-founded two on demand marketplaces – growing older not wiser
Alexander Matthey @matthey_alex
VP Integrations Germany // Vice President & CTO GlossyBox
Robin Müller @_RobM
Berlin based CTO, Web Guy, Java, PHP & Magento Developer & Nerd. Some tweets business related, some tweets tomfoolery. Some in German. Some in English.
Michael Oertel @michaeloertelMichael Oertel
Social Complexity Geek, Kanban Guy, Father, Husband, Beekeeper, Triathlete, CTO@AxelSpringer Ideas engineering
Christian Rebernik @crebernik7791
CTO @ Number26. UX / Dev / Product Enthusiast. Tech Passionist.
Cornelius Rabsch @rabschi
CTO & Co-Founder Beaconinside. Enterprise Beacon Networks. Scalable. Vendor-Independent. Secure. Former eBay and Bonial mobile product lead.
Stefan Rothlehner @r0tlnr
foodora | Head of Engineering
Timo Rößner @troessner
Ruby is becoming mainstream so I'm refocusing on whitespace, brainfuck and ook. Director of Engineering at Blacklane and maintaining the awesome `reek` gem.
Johannes Schaback @jSchaback
Co-Founder/CTO of the German shopping site LadenZeile.de with interest in all sorts of technology-enabled (ad)ventures.
Colin Schlüter @colinschlueter
web developer, ruby/rails, currently working on sofatutor.com
Stephan Schmidt @codemonkeyism
Started coding in 1981. Now helping startups fix and scale their technology. Interested more in people than tools. I'm bookable.
Nuno Simaria @_nsimaria_
Global CTO at HelloFresh. Software is Modern Art
Holger Teske @hteske
Big fan of technology & Internet of things, Design-Addict, Co-founder & CTO of @GiniApp
Jan Thurau @janthurau
Group CTO @Knip Group http://knip.com
Luca Tironi @lucatironi
Learn. Think. Create.
Marcus Tober @marcustober
Founder and CTO Searchmetrics, Inc
Eric Wahlforss @ericw
Founder SoundCloud + Artist @forssmusic
Arne Zeising @ArneZsng
Co-Founder & Head of Engineering @LIQID // Co-Founder @owlhub // B. Sc. Computer Science and Business Management @FH_Nordakademie & @Harvard // Snowboarding
Till Zier @tillzier
Lifehacker · Wisdom Seeker · Product Guy · Co-Founder & CTO http://socialtrademark.com  · Tweets about #GrowthHacking #SMM #SaaS #Startup #VC #SiliconValley #Tech
Passend zum Thema: "Alles, was man als Startup-CTO so wissen muss" und "Was muss eigentlich ein CTO tun?".