#followfriday
Über 50 VCs, denen Gründer unbedingt folgen sollten
Twitter ist kurz, Twitter ist schnell und es sind etliche spannende Zeitgenossen auf Twitter zu finden - darunter zahlreiche Venture Capital-Geber. Hier einmal über 50 VCs, die auf Twitter unterwegs sind und denen man unbedingt folgen sollte - in alphabetischer Reihenfolge.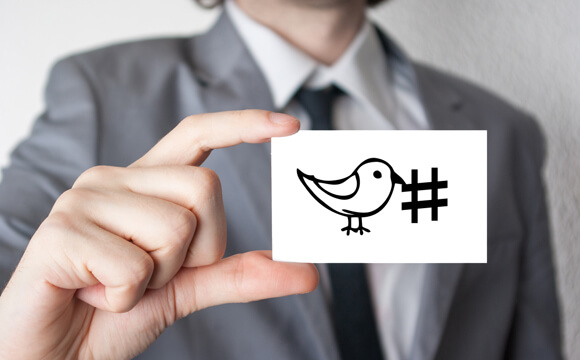 Start-ups, Gründer, Unternehmer und Investoren sollten unbedingt twittern. Warum? Weil viele Multiplikatoren bereits auf Twitter vertreten sind. An dieser Stelle präsentieren wir einmal über 50 aktive und einflussreiche Venture Capital-Geber, die auf Twitter unterwegs sind und denen man unbedingt folgen sollte – in alphabetischer Reihenfolge.
Für den schnellen Einstieg bei Twitter empfehlen wir: "Know How – Quasi alles, was man über Twitter wirklich wissen muss". Zusätzlich am besten noch diesen Artikel ansehen: "Der größte Fehler, den man bei Twitter machen kann".
Weitere folgenswerte Zeitgenossen gibt es hier: "50 Journalisten, denen jeder unbedingt folgen sollte". Nun aber weiter zur unserer großen Übersicht über aktive und einflussreiche Venture Capital-Geber, die sich auf Twitter tummeln. Falls wir jemanden vergessen haben, freuen wir uns über Ergänzungen in den Kommentaren unter diesem Artikel.
Über 50 VCs, denen Gründer unbedingt folgen sollten
Jan Alberti / @Jan_Alberti
bmp AG | #VC #investor of SaaS, mobile, IoT, consumer products, ehealth… interested in cars, mountainbiking, travel and fitness
Laura Amsel / @laura_amsel
early-stage vc at #ibbbet
Jörg Binnenbrücker / @bibrue
Venture Capitalist from Cologne/ Berlin/ Germany for tech, Founding Partner #capnamic #dumontventure & big time football supporter (1.FC Köln)
Otto Birnbaum / @ojbirnbaum
Supports entrepreneurs in building great companies!Works as #VC for #partechventures in #berlin loves #innovative ideas #passion and #kitesurfing
Sebastian Blum / @LeBastif
helping entrepreneurs realize their vision @ActiveVP, @cooliris alumn, snowboard and Fussball lover
Peter Borchers / @pbo
Founder & Head of Deutsche Telekom's global incubator 'hub:raum', Entrepreneur, Intrapreneur, Investor, Dad
André Burchart / @burchart
Principal @Capnamic Ventures, Digital Media VC, Cologne
Pawel Chudzinski / @pawell
Partner and co-founder at micro VC @pointninecap; aspiring blogger; former banker; Poland-born Berlin lover
Filip Dames / @filipdames
Entrepreneur and investor, music lover, soccer enthusiast.
Roland Dennert / @rgwd67
Tech Investor, Marathon Runner, Managing Partner at Cipio Partners
Iskender Dirik / @iskenderdirik
VC at Bauer Venture Partners | enthusiastic about technology, disruptive business models, entrepreneurship, design & Fenerbahce
Rouven Dresselhaus / @RDresselhaus
Investor in Pre-Seed/Seed technology startups. MarioKart professional.
Christoph Gerlinger / @Chris_Gerlinger
Serial Entrepreneur and Venture Capitalist @GermanStartupsG
Stefan Glänzer / @StefanGlaenzer
Been working only ever in my own start ups, since uni 1991. CoFounder passioncapital/rebate/mendeley/last.fm h.c./myblog/ricardo/companionsTV/companions.
Henrik Grosse Hokamp/ @HenrikGrH
Dreamer of a Tech Utopia – VC for @partechventures in Berlin
Thomas Grota / @thomasgr
VC @ Deutsche Telekom / T-Mobile, Investor in flaregames, Gini, NumberFour, Lookout, flexperto, mobile, big data & cloud applications. Mentor @ seedcamp
Marc Gumpinger / @mgumpinger
Technology entrepreneur, venture partner @targetpartners and art appreciator
Markus Grundmann / @markusgrundmann
Associate at VC firm Target Partners (work), predictive analytics (fun)
Alexander Hahn / @HAHNmeint
#Startup, #Entrepreneurship, #InvestmentOpportunityScout, #VentureCapital, #ALSTIN, #FreierDemokrat, #Überzeugungstäter und hier vor allem #Privatperson
Fabian Hansmann / @FabianHansmann
Co-Founder FoundersLink, RatePay, Steganos, Netzsieger, Talentory; Seed investor MisterSpex, Seedcamp.
Benedikt Herles / @BenediktHerles
Venture Capitalist. Author. Contemplating the digital evolution.
Manuel Hinz / @ManuelHinz
Founder & Managing Director @CrossEngage | Venture Partner @HeilemannVentures | Entrepreneur | Digital Native
Uwe Horstmann / @uwehorstmann
Operative venture capital & humanitarian logistics; Saudi Arabia, Mexico, Eastern Africa, North Korea, Japan; West Wing fanboy
Olaf Jacobi / @olafjacobi
Venture Capital Investor @Capnamic, Business Angel, Serial Entrepreneur, Athlete
Paul Jozefak / @pjozefak
Slovak/American in Germany launching start-ups & abusing tech @ Liquid Labs. Former VC at Neuhaus Partners & SAP Ventures. Thoughts are purely propoganda!
Christoph Janz / @chrija
Internet entrepreneur turned #saas investor. Partner at @pointninecap. Investor in @zendesk, @geckoboard, @chartmogul, @vendhq, @algolia, @typeform
Masoud Kamali / @MasoudMassi
IT , Media and Venture: We make things!
Jens-Philipp Klein / @jensphilipp
CFO at Atlantic Labs, Co-Founder of Phonedeck & JackyMedia
Alexander Kölpin / @AlexKoelpin
Early Stage Tech Investor – Angel & SeedVC at http://www.WestTechVentures.com These tweets are my own.
Ralph Eric Kunz / @RalphEKunz
Managing Director at Catagonia – Berlin-based VC firm investing in mobile internet, social network apps, location and internet based services.
Fabian Leipelt / @fleipelt
ideas, startups, venture capital | @WestTechVC & @pfe_incubator, prev @Groupon
Koen Lenssen / @koenlenssen
Digital Dutchie in Germany
Christophe Maire / @christophex
Entrepreneur (gate5, http://plazes.com ), Nokia Maps, Angel (Brands4friends, StudiVZ, SoundCloud), Founder / CEO txtr
Gabriel Matuschka / @gmatuschka
early stage VC & co-founder Berlin Tech Meetup @BTechMeetup
Christian Miele / @miele
Venture Capitalist chasing unicorns @eventuresVC | Executive Board member @Startupverband | Mentor @SparkLabsKorea | Practising Zen, Yoga & MMA
Dominik Mühl / @dominikmuehl
VC, tech lover … nsfw account
Barbod Namini / @b_namini
Venture Capitalist @ Holtzbrinck Ventures Love tech gadgets, no matter how useless. Snowboard.
Max Niederhofer / @maxniederhofer
Partner, Sunstone Capital. Investor in Last.fm, GetYourGuide, Onefinestay, Audibene, Kontakt.io, Memorado, and many more.
Ciarán O'Leary / @ciaranoleary
VC @blueyard
Mathias Ockenfels / @ockenrock
On the dark side of the force: Early Stage Tech VC @PointNineCap, previously M&A @Naspers & @ricardo_ch; Passion for startups, sport, biking; Views are my own
Thomas Olszewski / @TROlszewski
Berlin based investment manager at Voltage Ventures. We support entrepreneurs through pre-seed & seed investments, advice and network.
Felix Petersen / @fiahless
Partner at Faber Ventures, Founder Amen, Plazes
Thomas Preuß / @TPreuss
Germany based tech VC and passionate entrepreneur. Loving bikes, boats and sports.
Ralph Riecke / @ralphriecke
Investment manager @hubraumberlin Keen about incubation, startup ideas, telco products & services; LBS; mobile advertising; coaching, Skateboarding; JKD
Benedict Rodenstock / @Benedetto09
Observing and Commenting: The Digital Economy and beyond: on current affairs in Germany, Europe, and the world. Politics, Economics, Business.
David Rosskamp / @drosskamp
Venture Capitalist | Building a new technology fund |
Nikolas Samios / @BerlinVC
Venture Capital Entrepreneur // COO & General Partner @GermanStartupsG, Fonder/MD @CoopHQ // investor in 40+ Startups // Music Geek, 25% Greek
Pawel Schapiro / @pawel_vc
Investment Manager @CreathorVenture , on the quest for great companies, great entrepreneurs and great tech toys. Former Rocket Internet, now #VC. [Own opinions]
Tobias Schirmer / @TobiasSchirmer
VC in Berlin @join_capital
Simon Schmincke / @simonschmincke
VC at Earlybird. Fishing with flies. Dad and developer. Shooting with Canon @ twomenvswild.de.
Simon Schneider / @simon_schneider
Start-Ups, VC, Seed, FCB, Karneval
Jan Sessenhausen / @jsessenhausen
Tech Investments, Basketball and other random stuff
Samuli Siren / @samuliilmari
Venture Capitalist
Chris Thaler-Wolski / @chritw
SaaS investor @pauaventures, portfolio @detectify @cloud66 @eduvee @pipedrive member of IBM Europe Cloud Advisory Board [tweets are my own]
Stefan Tirtey / @toetoe
MD at CommerzVentures, fintech investor, investor in @etoro and @marqeta, early investor in @Soundcloud, driven by curiosity, views are my own
Thümmler Andreas / @Athuemmler
Managing Partner at ACXIT Capital Partners, an independent, privately owned corporate finance firm based in Frankfurt / Germany.
Alexander von Frankenberg / @Justdoitalex
Investing in high-tech start-ups in Germany
Berthold von Freyberg / @bvfreyberg
1989, 1993 ETH Zürich Diploma, PhD 1997 Microsoft Office PM, Seattle 1999 TVM Capital, Munich SInce 2000 Target Partners, Munich
Marina Vukovic / @vukovima
Investment Manager VC @CommerzVentures, previously with @bnpparibas_de, FinTech enthusiast, fashion lover, strong socializer – all posted views are my own
Federico Wengi / @federicowengi
Venture Capital Associate at @pauaventures. Internet, Hardware and Food enthusiast. Europe's Citizen. FC Internazionale fan.
Jason Whitmire / @jason_whitmire
Early stage VC @blueyard (http://blueyard.com ), inspired to work with founders every day. Living in the anthropocene.
Nicolas Wittenborn / @ncsh
@PointNineCap
Passend zum Thema: "Gründer über große Pläne – 'Die erfolgreichsten VCs verlangen keinen Businessplan'"
Foto: Social media hashtag. Businessman in suit with a black tie showing or holding business card from Shutterstock