#Anzeige
Identifying and managing famine risks more effectively with AI
Social Impact DataThon at Munich Re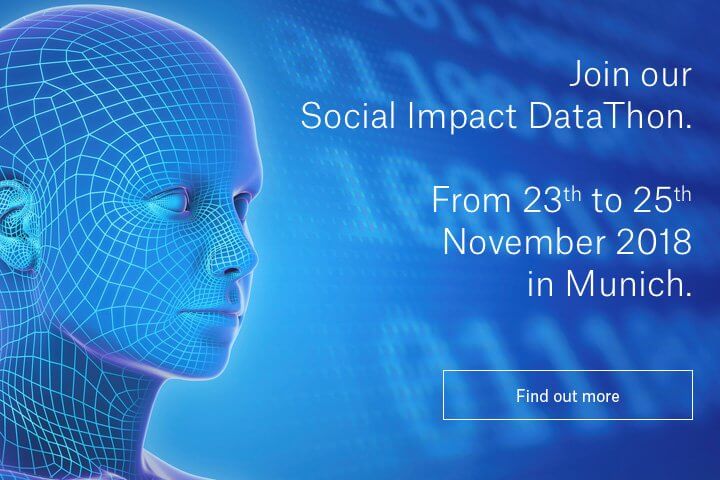 #MRDataThon – A DataThon by Munich Re
Munich, Nov 23 – 25, 2017´8
How can AI and Big Data help to record food crises and the life-threatening malnutrition in children that can then arise in some areas of the world? Everything will revolve around this issue at the Social Impact DataThon, which Munich Re, Welthungerhilfe, Microsoft and Social Impact Partners (SIP) are jointly organising.
Do you have exceptional skills for analysing data and a huge appetite for discovering answers and predicting results hidden in that data?
The challenge for you as a data scientist? You have 48 hours in which to work in a team to develop intelligent algorithms and data management systems that can exploit the potential of 3D point clouds for the work of relief organisations. If you are, join us for an exciting two-day Datathon hosted at our LAB in Munich.