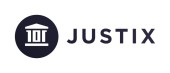 Justix GmbH
SEO Manager (m/f)
Ort:

Köln

Ansprechpartner:

Jonas Jankus

E-Mail:

work@justix.net

Telefon:

0221-98652062
Who we are
We are a fresh startup in LegalTech, but we are backed by a multinational enterprise. Our business prototype has been running for quite a while and we know we have a great product-market fit. Now, we are building a team of entrepreneurs and experts in order to scale up our business.  We are addressing a fascinating LegalTech market, have established quick growth both with customers and team and built a superb brand name in the market. For our first step, we look towards Europe, but in the long run, we are seeking to build a well known brand for a worldwide business.
Responsibilities
Manage SEO (3 days per week) on-page and off-page strategy for the NL market initially, and our emerging markets (FR,ES,BE, IT)
As a channel owner, you will not only be comfortable handling requests from the team, but you will be proactive in identifying and maximising the growth opportunities through SEO
Source and test new user segments and campaigns, and optimisation opportunities to make the campaigns more effective
You advise and collaborate directly with developers, designers, marketeers and product owners to push for relevant SEO best practices and evangelise technical SEO within the company
You thrive on technical site audits, and you are always ready to start digging. You research, explore and diagnose opportunities for optimising our portfolio of sites
Based on your findings you'll make well-informed, scalable recommendations for driving Organic Search
You keep pace with SEO, search engine and internet marketing industry trends and report changes as needed
Collaborate with Performance & Content Marketing Teams to align on roadmap activities and overall marketing goals
Collaborate with IT & Data teams for a relevant data segmentation to drive SEO Insight
Requirements
At least 3+ years of experience as a dedicated SEO manager.
Deep knowledge of on and off page SEO
You know how to use segmentation to target the right audience with each campaign
You have experience in quantifying marketing impact and SEO performance combined with a strong understanding of technical SEO (crawlability, indexation, canonicalisation etc.)
You have some skills in SQL and have advanced skills in Excel (pivot tables, look-up functions etc.)
Proficiency in Dutch (preferred though not mandatory), German and English with strong copywriting skills in both languages
Ability to be both data-driven and creative. Willing to experiment fast and change paths as needed.
Ability to work independently as well as in cross-functional teams (e.g. Development)
You're not a developer, but you easily understand & dig through websites' source code (HTML, CSS, JS etc)
A strong team player who enjoys collaborating, asking for help when necessary and getting things done without an ego
What We Offer
We are easygoing, humble people and we love to create a work environment where everybody feels comfortable. You will be faced with technical challenges on a daily basis. We want to build innovative products and we want you to build them with us. You have your say. We need your experience and we are willing to listen. Say goodbye to agency hours! We also like to spend time with our families and friends. Competitive compensation for good performance.
Get in Touch
If you can see yourself as one of us, please get in touch with us by sending your CV.
We would also be interested in any on-page examples so feel free to send that along!
Aktuelle Stellenangebote
Alle