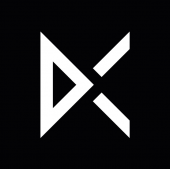 DCMN GmbH
(Senior) Online Marketing Manager GER
Ort:

München

Ansprechpartner:

Anna Maria Rytarowski

E-Mail:

hireme@dcmn.com

Telefon:

015904029944
Are you a curious innovator? A passionate problem solver? Born digital? And maybe a little wild at heart? If so, read on.
We're DCMN – the growth marketing partner for digital-first businesses and startups. In a nutshell, we grow the market leaders of tomorrow. Our approach is holisitic and data-driven, combining technology with hands-on expertise. We're part tech company, part creative team, part media specialists.
Our vision is bold: We want everyone in the world to use one of our client's services. If you have the drive to help us get there, let's talk.
We are currently 5 person client team supporting our clients in growth strategies across online and offline marketing channels in Munich.
Join our ambitious, supportive and international team, and you'll work on the following:
Design performance-oriented online marketing campaigns through various channels (e.g. SEA, classical display, RTB, retargeting, video, social and mobile campaigns, …) and a wide variety of marketing opportunities
Management, setup, controlling and on-going optimization of performance-oriented international online marketing campaigns for digital commerce clients
Media buying via RTA and our publisher/partner network
Development of tracking concepts to measure the success of marketing campaigns as well as support clients during the implementation phase of our tracking approach
Analyze campaign results and prepare comprehensive customer reportings and presentations
Explain and discuss campaign results directly with our customers
Build good, sustainable and yield-rich relationships with our customers through a top-performance of your campaigns
Of course we'll need you to bring along a few things, including:
At least 2 years working experience in Digital Marketing
Existing know-how of typical online marketing tools (e.g. AdServer, Customer Journey Tracking, TagManager, AdWords Editor, Power Editor)
Very strong analytical and number skills
not afraid of working with Excel
Basic knowledge in HTML
Excellent communication skills, fluent in English and German
Efficient and result oriented working style
Previous practical work experience within a startup and / or in the field of marketing for digital commerce companies is a big plus
Performance driven mindset with an ability to work and communicate in a fast paced international environment
And here's what you'll get in return for working with us:
An awesome office space full of radically supportive colleagues. Outside of the office, DCMN also believes in supporting your personal and professional growth, whether this means offering you regular lunches, funding an overseas conference trip or workshop. Plus, you have the flexibility to work from home or remotely as you need.
A multicultural work environment. We believe working in international teams helps our business thrive – and it's also a key contributor to our personal growth. You'll have constant visitors from our international offices, the chance to visit them for work trips and onboarding sessions, and maybe even the opportunity to apply for our exchange program. One year work placement to New York, anyone?
Flat hierarchies, freedom and full responsibilities from day one. At DCMN, we trust each other. We believe hierarchies just limit our progress, which is why we've created a whole new way of working. Instead of top-down hierarchies, we've created an environment of full trust, self responsibility and personal growth.
We believe everyone should have the power to take great decisions – regardless of job title, seniority or location. You are fully responsible for your patch from your first day on the job.
Can't wait to get started? Then we'd love to hear from you. Please apply here: https://app.jobvite.com/j?cj=oEGU5fw3&s=deutsche-startup
Please note: We prefer applications via our application form (click the \\\'Apply\\\' button on this website). It really makes life easier for us and means your application can be processed quicker.
DCMN is an equal opportunity employer and committed to hiring talented and qualified individuals with diverse backgrounds. We believe that celebration of diversity, unique backgrounds, qualities, and cultures enriches the productivity at our work space and we encourage that this is always the case.
Aktuelle Stellenangebote
Alle