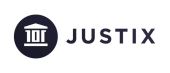 Justix GmbH
Head of People Operations (m/f)
Ort:

Köln

Ansprechpartner:

Heike Schork

E-Mail:

hr@justix.net

Telefon:

+49 177 5928937
About us
Justix GmbH is an international company builder for LegalTech businesses. We build companies which combine advanced technological capabilities with in depth industry expertise, very large data sets and entrepreneurial execution. Our mission is to make legal simple & easy by great technology.
Founded in Feb 2017 by experienced entrepreneurs and funded by a large family-owned industry leader, Justix grew very quickly into an international team of currently 22 employees in Cologne (DE)  and 45 in Maastricht (NL). Our venture HelloLaw.com already has helped +100,000 customers solving their legal issues and now is on the verge of going international in many more European countries soon.
We have very ambitious goals and we enjoy working on them together as one team with as little hierarchy, vanity and boredom together. This video aims to describe us a little.
Justix is looking for a Head of People Operations to build and lead all strategic and operational parts of people management both at Justix and our venture HelloLaw. Going far beyond recruiting and administration only, we are looking for an experienced leader who leads HR juniors in our offices in Cologne and Maastricht and ensures our teams continuously develop themselves and our culture.
The Head of People Operations acts as a strategic business partner to our executive team in providing counsel, delivering roadmaps and guiding on all employee related initiatives. We are particularly looking for someone with a strong passion for people and performance optimization, who navigates through the complex issues of a fast growing international tech firm and masters a people focussed approach to ensure success.
What will you do?
Develop an organizational design together with the executive team and lead long-term vision for people functions.
Take responsibility for an international people strategy for all our cross-border offices and operations based on a set of very clear core values describing our DNA to employees, candidates and partners.
Develop a plan to implement the strategy by building processes to ensure quality, efficiency and transparency along the way.
Build and lead a team of (junior) recruiters and administratives in each office ensuring the consideration of local legal and cultural aspects while maintaining a common company culture across borders and passports. (So, yes, international collaboration with video conferences, regular traveling and intercultural management will be an essential part of the job ;))
Coach teams and team leads on how to work best with each other by having your team developing intro true business partners helping with people planning, people development, people recruiting, feedback processes and general work organisation.
Let our company and teams become part of the international LegalTech ecosystem with participating or even co-organising events and public discussions about the evolvement of law and technology.
Ensure compliance of people related operations and processes with all applicable laws, policies, regulations and collective bargaining agreements.
Requirements
Successful track record of building people structures, processes and a great company culture on an international level with multiple cross-border offices, preferably at a fast growing tech firm
4+ years of operational experience in People Operations, Recruiting, Sourcing and/or HR Management
Relevant university degree proving you are able of analytical thinking and organizing yourself and working persistently also on complex and difficult matters
Outstanding project management and leadership skills for intercultural cross-functional teams
Comprehensive understanding of local, national and community employment laws
Strong communication at least in English and German. Additional EU languages and time spent abroad are a strong plus.
Personal ambition to continuously develop and grow further.
What we offer
What we do matters to us. We are driven by intrinsic motivation, not by unrealistic deadlines. Most of us have small kids and we like to spend time with our families and friends as well. Therefore, this is not the typical 9-to-5 job. Justix offers flexible working hours on your own account and a large variety of means to develop like conference tickets, literature and online/offline trainings of course. Right from the start, you will take on responsibilities and join a culture with lots of responsibilities, room to grow and constant feedback. The founders care deeply about the company's culture and want to meet and introduce you as a new team member personally of course!
Get in touch
If you can see yourself as one of our Head of People Operations, please get in touch with us and send your CV and motivation to hr@justix.net .
Aktuelle Stellenangebote
Alle