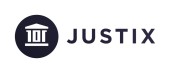 Justix GmbH
General Manager Business Netherlands (m/f)
Ort:

Köln

Ansprechpartner:

Ms Halblaub

E-Mail:

work@justix.net

Telefon:

+49 221 9865206 2
General Manager Business Netherlands (m/f)
Job description
Justix GmbH is an international company builder for LegalTech businesses. We build companies which combine advanced technological capabilities with in-depth industry expertise, very large data sets and entrepreneurial execution. Our mission is to make legal simple & easy with great technology.
Founded in Feb 2017 by experienced entrepreneurs and funded by a large family-owned industry leader, Justix grew very quickly into an international team of currently 32 employees in Cologne (DE) and 60+ employees in Maastricht (NL).
Our venture HelloLaw.com in the Netherlands already has already helped 100,000+ customers solve their legal issues and is now on the verge of going international in many more European countries. We have very ambitious goals and we enjoy working on them together as one team with as little hierarchy, vanity and boredom as possible.
For our office in Maastricht, we are currently looking for a General Manager Business Netherlands (m/f).
Requirements
Your tasks
Business strategy: you are responsible for the business strategy of HelloLaw in the Netherlands and closely align it with our headquarters in Cologne.
Business development & partnerships: as a well-connected and experienced senior, you know who and how to call to close major partnership deals with large Dutch businesses, esp. in the online industry, e.g. classified platforms.
Sales controlling & optimization: you ensure our very ambitious growth goals are met (if not over-achieved) by continuously controlling and optimizing the sales performance on offline and online channels. While being very structured and precise in your analysis, you are a great coach to our young talents for their further development.
Finances: as you know the ins and outs of finance, you control and lead the finance team managing everything around bookkeeping, taxes and reporting with efficient and professional processes. Avoidable errors in finance drive you crazy and never happen twice.
Operations: you are a balanced and experienced manager who oversees all company operations to ensure quality, efficiency and profitability of all resources.
Leadership in a unique culture: with HelloLaw, we've built the basis for a unique culture based on core values. You fit perfectly to our culture and team and as an experienced leader, you are a vivid example of our core values and inspire young people to give their best in the interests of our customers and our vision.
You are a well-respected and connected part of the Dutch LegalTech scene including being a regular speaker at conferences throughout the country and a great host of meetups in the Maastricht area.
Your profile
Experienced entrepreneur or manager who has built digital marketplaces and/or services before
A balanced personality with a strong sales gene and a pragmatic can-do attitude
Exceptional business acumen
Capable of overseeing multiple business units simultaneously
Excellent leadership skills
Multifaceted individual with strategic thinking and a high degree of analytical knowledge
Experience in legal services and/or legal call centers preferred but not required
Fluent in Dutch and English
You love the fast-paced, dynamic and challenging work environment of a startup
Not afraid to make your hands dirty and run the occasional extra mile
What we offer
What we do matters to us. We are driven by intrinsic motivation, not by unrealistic deadlines. Most of us have small kids and we like to spend time with our families and friends as well, which is why we keep working hours as flexible as possible. As someone who will take on large responsibilities right from the start, you will of course also profit from a fair compensation package. You will join a culture with room to grow even further and with constant and honest feedback. We put "flat hierarchy" in action when the managing directors are introduced as "Senior Interns" and work as part of the team. The founders care deeply about the company's culture and look forward to you becoming a part of it!
Get in touch
Your qualifications and skills correspond to the aforementioned description? Then don't hesitate and get in touch with us by sending your CV to work@justix.net .
We look forward to getting to know YOU!
Aktuelle Stellenangebote
Alle