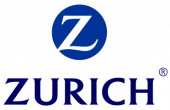 Zurich Insurance Company Ltd
Digital IT Delivery Lead (ZIMS)
Ort:

Zürich

Ansprechpartner:

Urs Kaeslin

E-Mail:

urs.kaeslin@zurich.com

Telefon:

+41 44 628 28 86
Advances in technology are creating an age of customer empowerment that will fundamentally change the traditional insurance business model. Future customer solutions will reach beyond traditional insurance industry borders. Zurich is determined to reimagine the role of insurance and lead this this transformation by anticipating and meeting customers' evolving needs.
Zurich Insurance Mobile Solutions
(ZIMS) has been established as a new company to fulfill these needs by working closely with internal and external partners to rapidly develop and implement innovative, value-adding propositions and services for the digital world.
By embracing a start-up mentality and an 'exploration' mindset, we unlock our digital potential and create novel offerings that provide an outstanding experience for our customers around the globe and offer attractive revenue opportunities.
We do this using the digital capabilities we have at Zurich and those of leading insurtech companies, connecting the latest digital advances with the evolving needs and expectations of customers.
Are you ready to join us on this exciting journey? Send us your application and we are looking forward to talk to you!
As the

Digital IT Delivery Lead

(ZIMS) your main responsibilities will involve:
Providing thought leadership for and drive implementation of new IT architecture stack(s) for digital business models, with particular emphasis on mobile solutions

Managing the development / build / maintenance of ZIMS digital assets

Further shaping and driving execution of API strategy

Defining and establishing new, more dynamic and flexible delivery models for digital business IT solution development

Promoting agile culture and development practices

Ensuring alignment of development and operating practices in new digital venture companies on above themes

Promoting strong collaboration between the many functions, business units and teams (internal and external) involved in the software delivery cycle of ZIMS digital assets
Your Skills and Experience
As the Digital IT Delivery Lead (ZIMS) your skills and qualifications will ideally include:
Deep knowledge of next-generation IT architecture for digital business models

Proven experience in establishing next-generation IT delivery models

Experience in development tools for mobile solutions

Deep knowledge and experience with state-of-the-art software engineering culture and practices (esp. DevOps)

Strong track record on execution

Familiar with collaboration in networks

 

Start-up experience and/or experience in digital industries are very welcome
We are looking for a highly motivated, flexible, open-minded, personality with a strong entrepreneurial attitude.
Primary work location will be Zürich with project activity in Europe and beyond. If you value an exciting and varied working environment and meet the above requirements, then our recruiter Urs Kaeslin is looking forward to receiving your application by clicking on the button "Apply online".
You can find additional information about Zurich as an employer and about the candidate journey on our

career site

.
Enter the fascinating World of Zurich! Learn more about our company and meet some of our employees personally in the
Zurich Virtual Tour
.
Zurich is a strong brand – more than 1.4 million Swiss customers place their trust in our products and services.  Our 53,000 employees worldwide form the basis of our success, helping our customers in 210 countries and territories to understand and protect themselves from risk. In order to deliver our services, we offer our employees flexible working models and interesting opportunities for further training & development. As a Zurich employee you benefit from a multitude of advantages as well as a strong culture, characterized by acceptance, diversity and team spirit.
At Zurich, we foster a culture of diversity and inclusion. Our purpose and values are designed to protect, inspire confidence and help our employees reach their full potential. We value and defend what is right and promote opportunities for equity among our professionals, regardless of gender, disability, LGBTQ +, race, ethnicity, generations, belief, etc.  Our talent acquisition and hiring processes respect this commitment daily. Join Zurich and be part of this culture.
Information for recruitment agencies
Zurich accepts no unsolicited applications from recruitment agencies for this position. We therefore request that recruitment agencies do not submit any candidate documents neither via our employees nor through our online career portal. We refuse any responsibility for unsolicited applications as well as any associated fees. Thank you for your understanding.
Aktuelle Stellenangebote
Alle