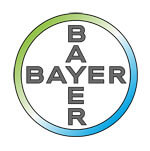 Bayer
Cloud Infrastructure and Automation Developer – Translational Science Systems (m/f)
Bayer is a global enterprise with core competencies in the Life Science fields of health care and agriculture. Its products and services are designed to benefit people and improve their quality of life. At Bayer you have the opportunity to be part of a culture where we value the passion of our employees to innovate and give them the power to change.
Cloud Infrastructure and Automation Developer – Translational Science Systems (m/f)
Your tasks and responsibilities
You want to directly help improve people's quality of life with your software development skills and to interact closely with highly innovative (computational) research teams engaged in finding treatments against deadly diseases like cancer or heart failure. The team "Translational Science Systems" addresses key computational needs in early research and is globally responsible to design and build IT solutions in the computational life sciences domain for all Bayer divisions. Our cutting edge and modern IT solutions fit to the overall R&D IT system landscape architecture and generate value to the R&D functions by implementing standard software, tailored solutions as well as newest technologies around artificial intelligence and machine/deep learning, semantic data integration, natural language processing and advanced analytics. Every day you are engaged within an agile team of ambitious IT colleagues and Research scientists to:
Design and develop prototypes for novel and cutting edge IT solutions
Build and maintain bespoke software using the latest technologies and tools
Implement tools and pipelines to streamline the development and deployment process
Help leverage big data and apply newest IT technologies (such as AWS cloud services and Infrastructure-as-Code) to improve people's quality of life
Increase our footprint in cloud solutions and microservice based applications
Propose ideas how to improve and explain technical solutions and their implications to the project team
Work in a dynamic, collaborative environment together with developers, scientists and software vendors to build an innovative user experience
Who you are
Excellent university degree in computer science or an equivalent natural science degree, PhD is beneficial
Expert in using IaaS and PaaS cloud, such as AWS, Azure, OpenStack, CloudStack or CloudFoundry
Extensive experience with continuous integration tools, such as Jenkins, Travis-CI or GoCD
Experience with distributed or federated infrastructure and systems
First experience in application development or scripting (Python, Shell)
Strong knowledge of infrastructure provisioning tools, such as Docker, Chef, Puppet, Ansible, Packer, CloudFormation, Terraform or Serverspec
Keen interest in biology and an affinity to natural sciences or drug discovery
Competence to think big and act fast as well as startup mentality with enterprise awareness
Ability to work in intercultural and interdisciplinary teams and ambition to grow by challenges
Strong verbal and written communication skills in English, German is a plus
Your application
Are you looking for a new challenge where you can show your passion for innovation? Are you interested in working as part of a global team to improve people's lives? Then send us your online application including cover letter, CV and references.
Passion to innovate – Power to change
Bayer welcomes applications from all individuals, regardless of race, national origin, gender, age, physical characteristics, social origin, disability, union membership, religion, family status, pregnancy, sexual orientation, gender identity, gender expression or any unlawful criterion under applicable law. We are committed to treating all applicants fairly and avoiding discrimination.
Aktuelle Stellenangebote
Alle