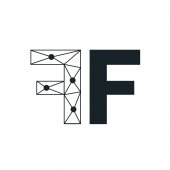 Fraugster
BUSINESS DEVELOPMENT MANAGER (F/M)
Ort:

Berlin

Ansprechpartner:

Sarika Sinha

E-Mail:

sarika@fraugster.com

Telefon:

01706874392
About Fraugster:
Fraugster is a payment security company with the goal of eliminating fraud and increasing our customers' profits. Over the last years we've invented an artificial intelligence technology that combines human-like accuracy with machine scalability. This ability lets us foresee fraudulent attacks before they actually happen and gives us a distinct competitive advantage over every other player in the payment security space.
We're already working with some of the most well-known payment and e-commerce companies in the world. Notable clients include companies like Ingenico, SIX Payments and others. Fraugster is backed by top tier investors and is currently managing billions of euros for our clients.
Job Description:
We're looking for a B2B Business Development Manager (f/m) to join our payment industry expert team. You develop and help push sales across the world. You'll act as a key player along the entire flow of our lead pipe – generate leads, follow them up, close deals. You'll be navigating a complex environment that will require you to perform with high levels of agility while upholding strict levels of professionalism that are required in our field. As an industry expert you explain and present the added value of Fraugster to payment companies and merchants. Travel to international events and talking to key decision makers in payment companies is just one of the few highlights.
Skills & Requirements:
• 3+ years of experience in B2B sales, specifically in the B2B payment industry. Risk management experience is a huge plus
• Tech-savvy – past experience with deep-technology products or relevant work experience is a plus. You should be able to translate complex technical topics into clear and simple messages.
• Demonstrable experience with establishing and running structured and number-driven processes (preferably backed by KPIs).
• Excellent negotiation and rhetorical skills – whether pitching or meeting a client to close a deal – you're always on point.
• Business fluent in spoken and written English
• Bachelor degree or Master highly preferred.
What we offer:
• The Chance to join a growing team of industry experts with plenty of room to leave your mark
• The opportunity to strongly impact company strategy and growth
• Fun, creative and focused teams committed to learning and problemsolving through collaboration
• Competitive remuneration
• Office located in the heart of Berlin
We are looking forward to receiving your application!
Aktuelle Stellenangebote
Alle